Our relationship with Chichester Festival Theatre began in 2018, when we worked on the West End transfer of their acclaimed production: Quiz.
For the transfer to the Noël Coward Theatre, we provided a rental control system for a double-revolve. The revolve was built to replace the previous in-house revolve, which was beginning to show its age, and designed to be more flexible — being able to change between various sizes and formats so it would be able to fit a wide variety of shows.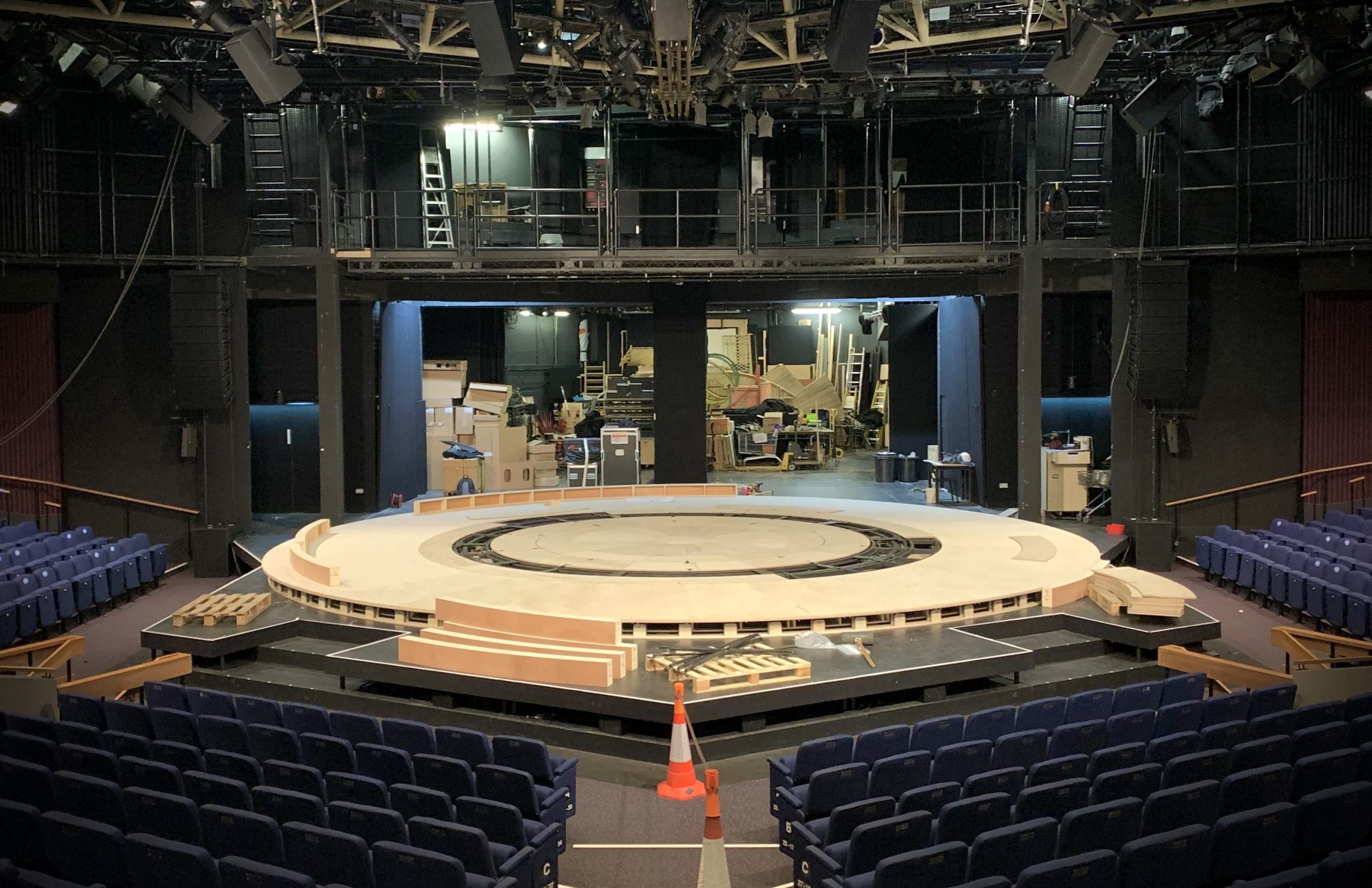 Later that year, CFT called on Absolute Motion Control to provide automation equipment for their 2018 festival. Being impressed with the ease and speed of the installation, the accessible and powerful desk software, and the high-quality support and customer service we were able to provide, Chichester bought a complete control system. This included a Desk[Three], a Rack[Four], two IO[Boxes] for manual control and external encoder connection, and two Stop[Boxes] for field e-stops.
Absolute Motion Control's automation systems are designed to be easily extendible and flexible. This means that Chichester's equipment is easily supplemented with rental equipment as required for the differing demands of their festival season.
This year, Chichester Festival is presenting a new production of South Pacific (originally planned for 2020). Absolute was approached by Production Manager, Ben Arkle to supply additional equipment for two large wireless trucks to work alongside their existing revolve equipment. The design of this production, by Peter McKintosh, requires the revolve to be extended to it's largest size yet: 11 metres in diameter.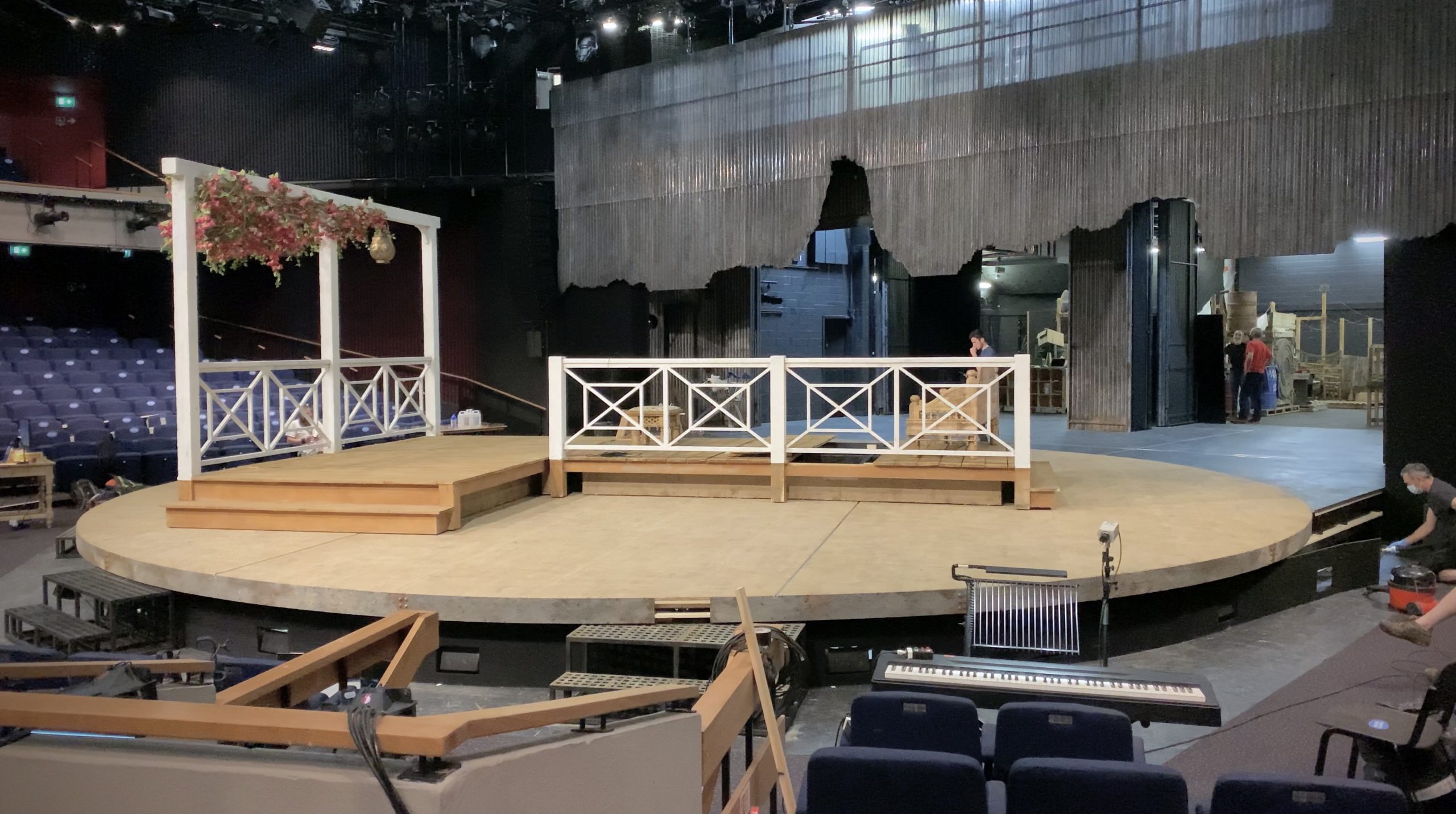 The production design uses two large trucks, which can be re-configured and re-dressed for several different scenes through the production. To achieve the different looks, the trucks would need to run both independent of each other and in perfect synchronisation. They also needed the ability to change their orientation between scenes: some settings would require one of trucks to be rotated into a "landscape" or "portrait" orientation.
The requirements of the show also meant that the trucks would need to cross over from the static stage floor and onto the revolve. They would also need to move while the revolve was turning. This meant that the traditional method of winch-driven floor tracks would be unsuitable. Instead, the two trucks would have to be friction driven — following guide tracks in the floor — and completely wireless, housing all the components needed for movement. Because the trucks would turn with the revolve, and be seen from all angles, there would be no option to have trailing cables running to them so they would also have to contain batteries to provide power.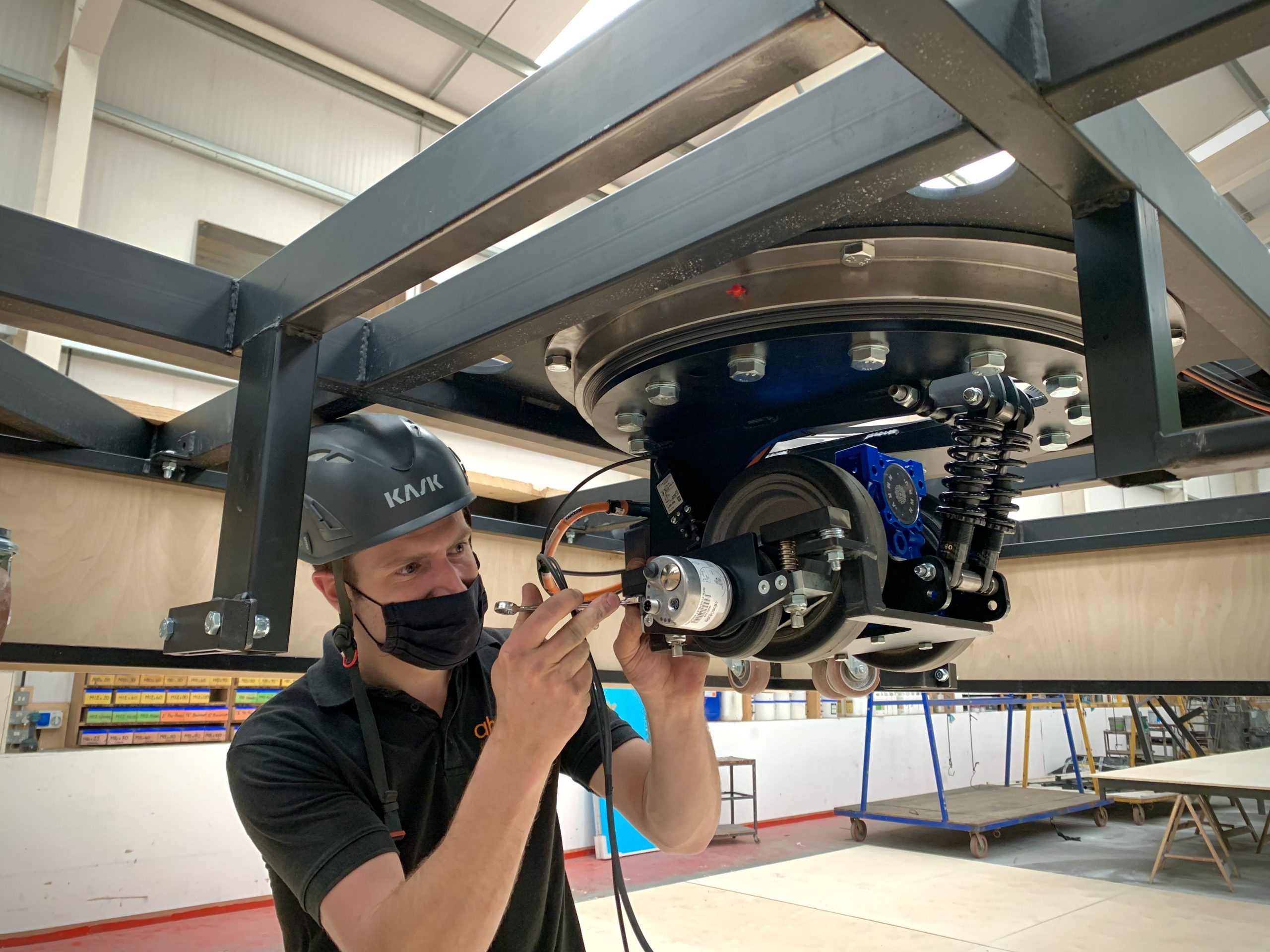 At Absolute we have been building wireless control systems from our very first job! That first system used an industrial Bluetooth connection to transmit simple on/off data. Now we use a robust 2.4Ghz wireless connection which allows us to transmit complex motion control data and safety data with high reliability. Safety over wireless means that the trucks are fully integrated with the rest of the safety system. This means that the e-stop system works globally for all axes. It also allows axis grouping (for group stop on error) and position synchronisation between axes. This all works seamlessly with the wider automation system, so wireless axes can be programmed and operated just like their wired counterparts. Each truck also incorporates an external encoder and friction wheel, with a precision engineered sprung mounting. This system allows precise positioning and counteracts any wheel slip that can result as the wheels traverse over multiple, different surfaces.
To build the trucks, we collaborated closely with scenic construction company Setup Scenery and their engineering consultants Genner Stage Engineering. Each truck base contained two standalone friction drive units. These were both mounted to their own slew rings and in one truck gave them the ability to rotate 90 degrees and be locked in place, so the truck could be positioned in a "portrait" or "landscape" orientation. Each unit incorporated a linear actuator to lift the friction drive off the floor, allowing the trucks to be moved around freely by the stage crew when not in use.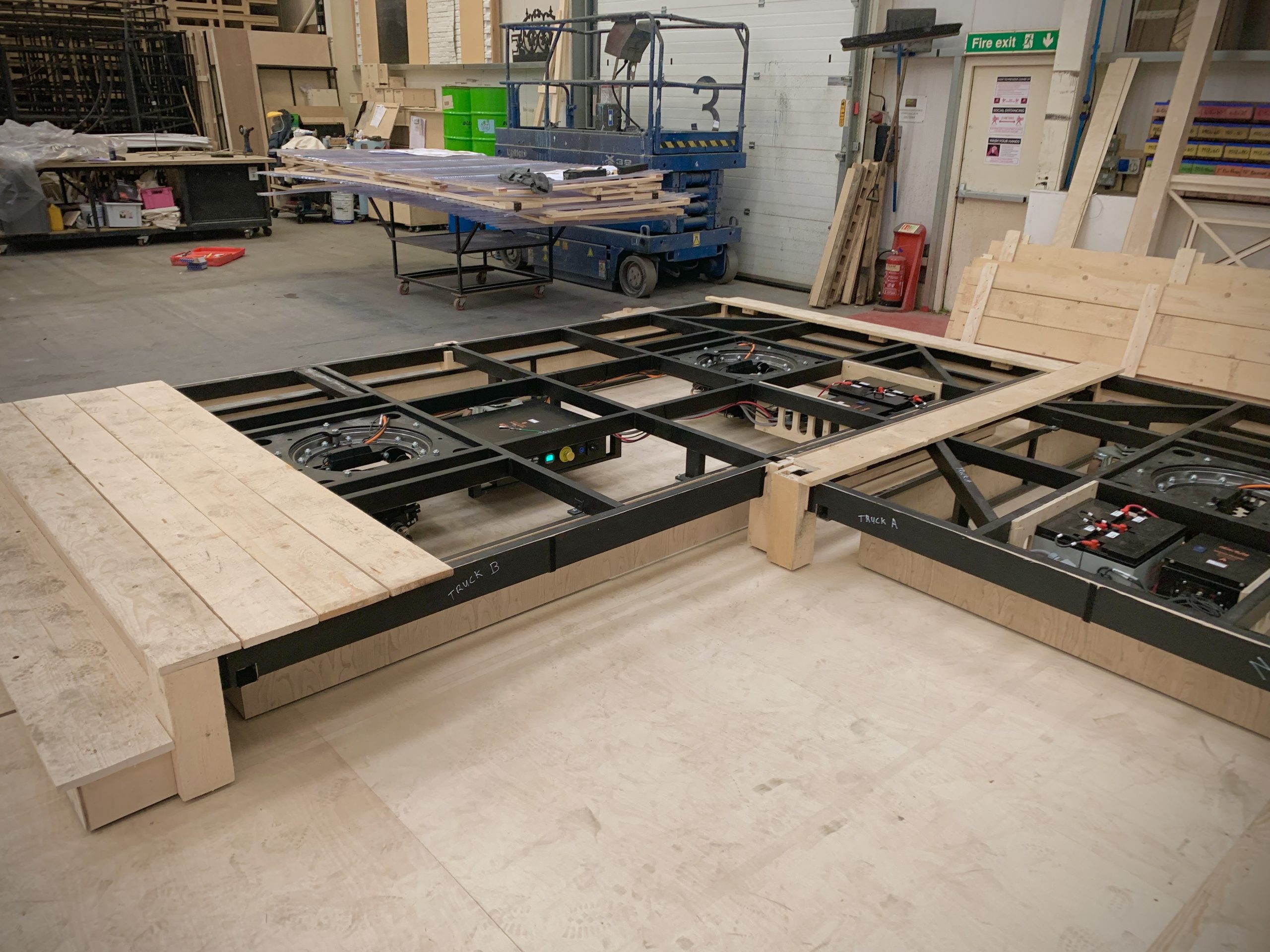 Absolute designed and built the bespoke electrical system for each truck providing motion control capability and wireless communication. Each truck is driven using two servo motors, which are electronically synchronised with each other. Two high-efficiency gearboxes allow the most power to be delivered from the motors, so that small, low-voltage motors can be used without sacrificing performance. Each truck is able to move at a maximum speed of 400mm/s.
The demands of the show meant that complex programming was needed so the trucks could move on the revolve while it was turning. Because our wireless axes are fully integrated with the overall system, programming them is as straightforward as any wired axes. The production was also able to take advantage of the latest developments in our control software, which now include the ability to program triggered speed changes alongside the existing ability to plot multiple moves per axis and add conditional start triggers.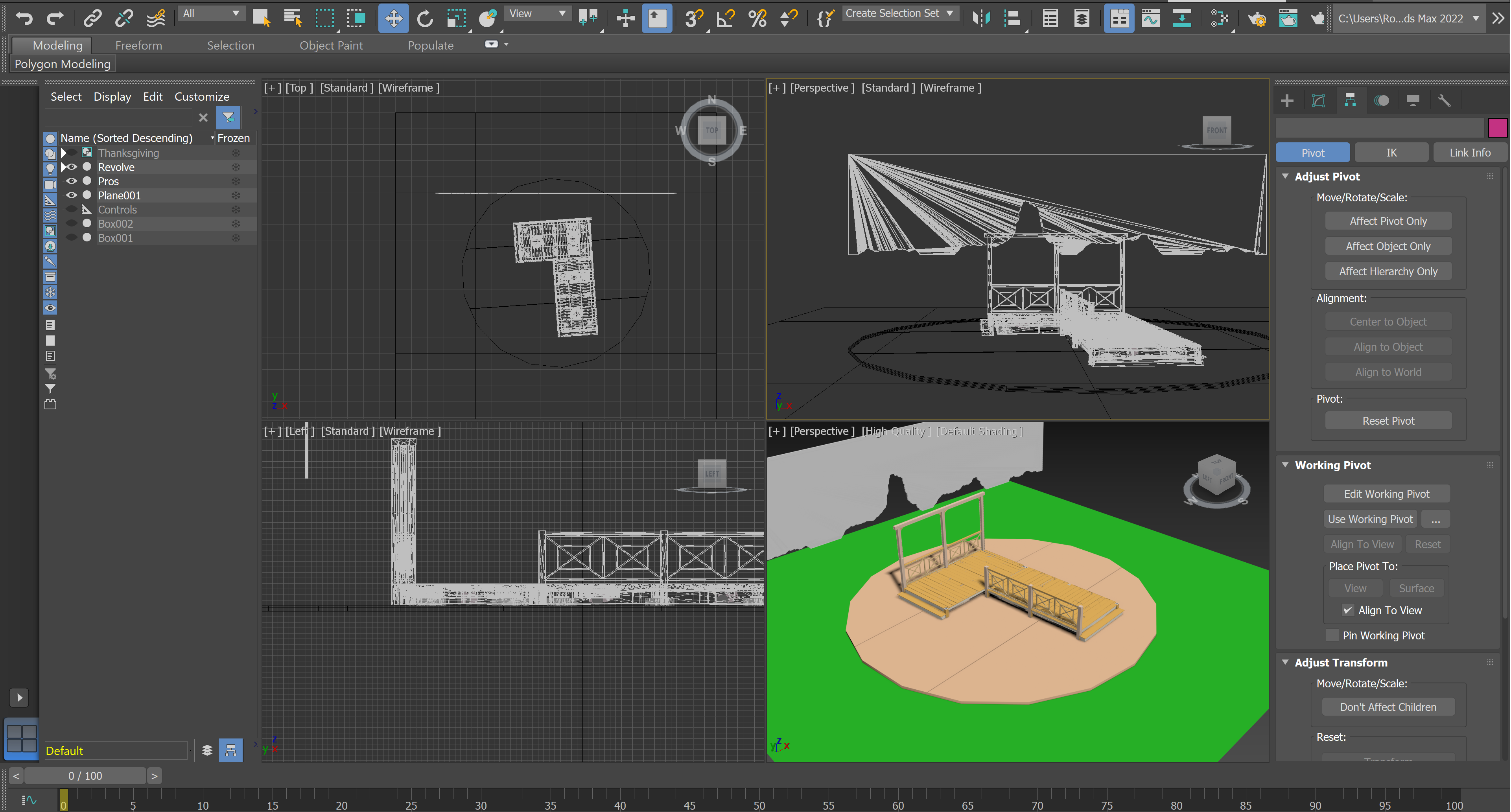 The complicated programming was required to keep the revolve and trucks precisely synchronised during their moves, ensuring that everything was exactly where it needed to be to avoid scenic obstacles or performers. Moves were able to be pre-visualised in 3D Studio Max before being translated into show cues that could then be programmed into the desk.
Once again, Absolute Motion Control's investment in building a flexible and expandable automation system allows organisations like Chichester Festival Theatre to invest in their own equipment, but also give them the ability to hire in additional resources when required. When renting, and whenever possible, existing equipment is updated to the latest software, giving access to our latest advancements in simple yet powerful programming features.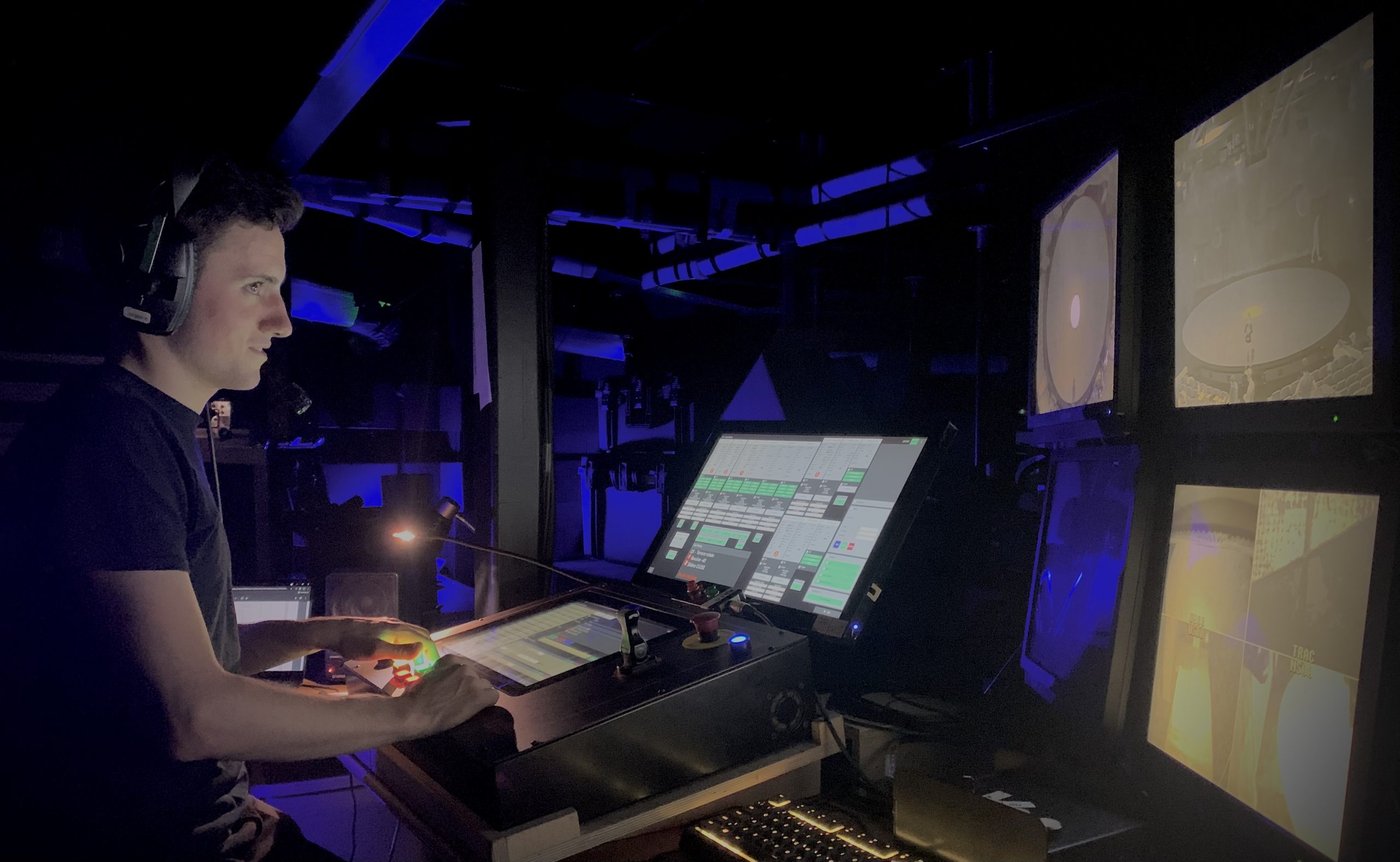 We believe that the support and attention to detail that we can offer to productions is industry-leading. Our ease of installation, our accessible and powerful software, and ultimately allowing the artistic brief of a production to be fully realised. It's why many institutions and theatre companies return to us time after time, including Chichester Festival Theatre.
South Pacific is directed by CFT's Artistic Director Daniel Evans, Set Design by Peter McKintosh, Lighting Design by Howard Harrison, Sound Design by Paul Groothius and Video Design by Gillian Tan.
The Automation Operator on the production is Jesse Caie, with Production Automation and programming support by Rob Raskovsky. Chris Goode was our Automation Technician for Pre-Production Testing and the Fit-Up.