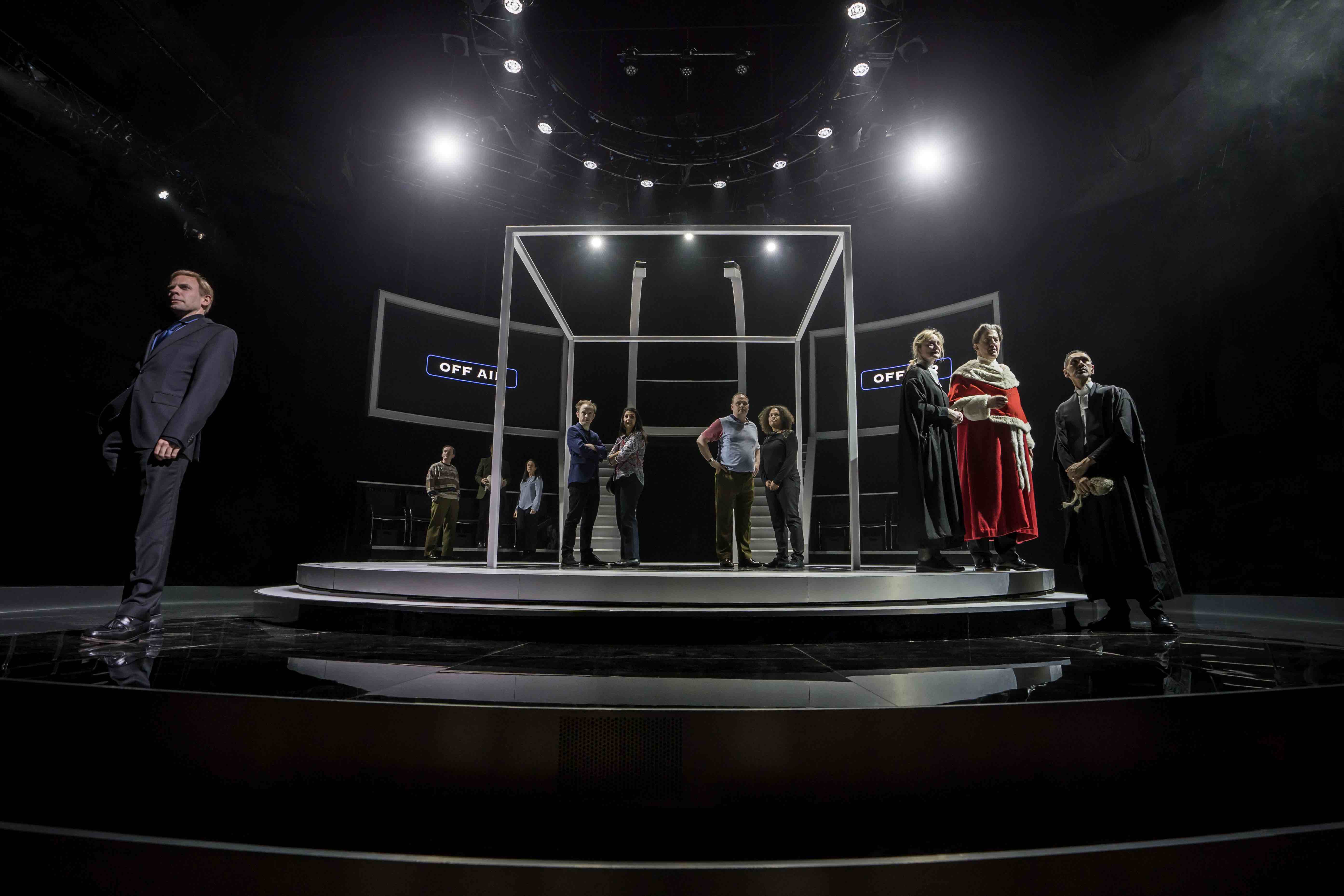 Photo Credit: Johan Persson
Quiz transfers from Chichester Festival Theatre to the Noël Coward Theatre, where Absolute are providing their automation system for the show's two revolves.
For this production we provided a four axis control rack and a control desk to power the four friction-drive units – two per revolve. We also used two of our IO Boxes, which allow additional features to be added to the control system quickly and easily. For this production we used the IO Boxes to add two external encoders to the control system. Using external encoders on a revolve gives a second reference point for measuring it's position, and can help with more accurate movements.