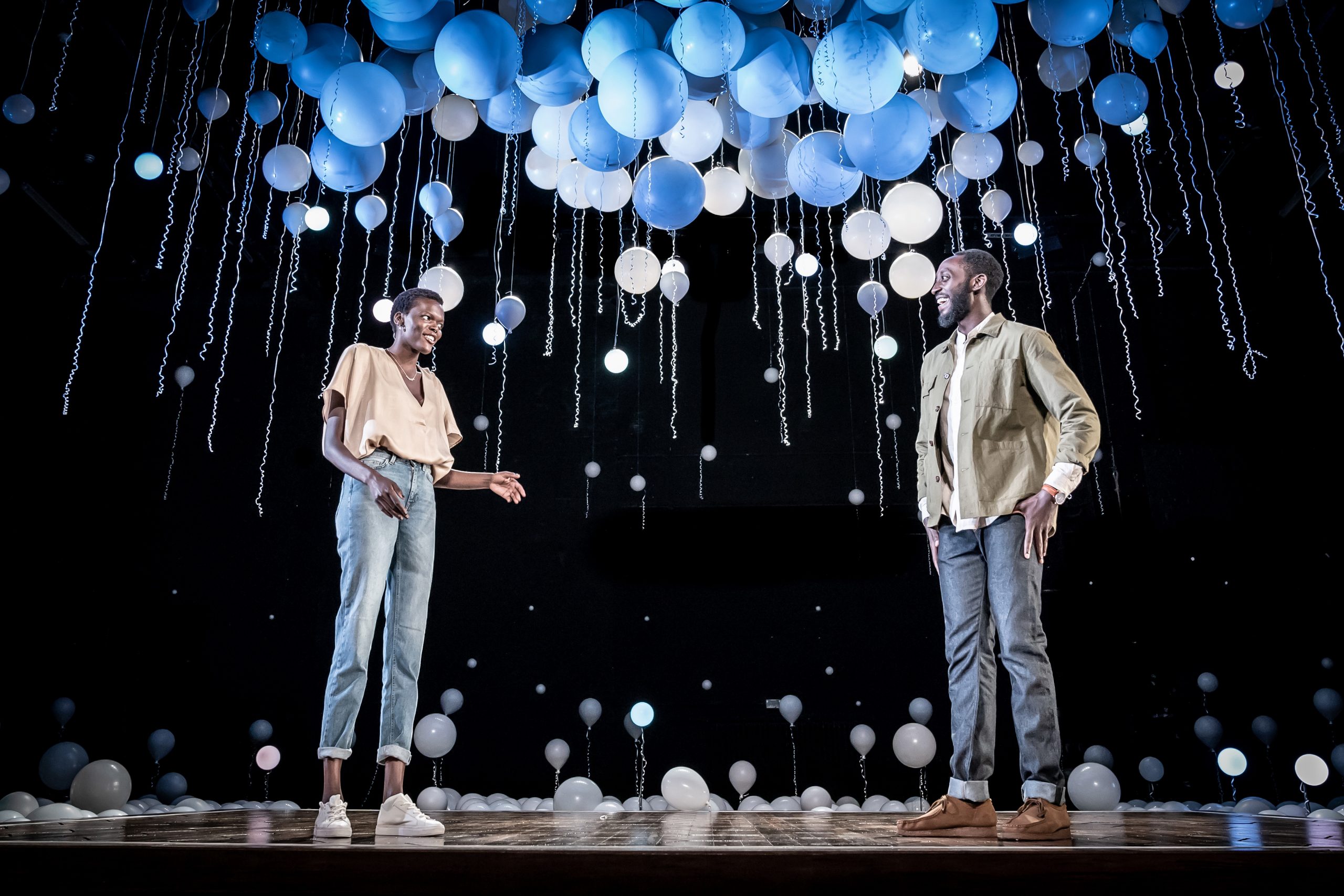 Absolute are thrilled to be playing our role in the return of theatre to London's West End and the rest of the UK.
The restrictions on theatres and entertainment venues have been challenging across the entire industry. As we now emerge from those restrictions we're happy to see that many of our shows that had been forced to close are re-opening.
We are also looking forward to the new productions, some of which have been waiting to open for a long time, are able to open as theatre's come back to life.
Constellations at The Vaudeville Theatre was the first of those to open on the 18th June. This play tackles the topics of science, relationships and the stars in explosive fashion. Four casts will take part in the productions which started it's previews on the 18th June. Absolute provided three direct flown winches to fly the scenery that forms part of Tom Scutt's award winning set design.
Following this production on the 23rd June, with a press night on 29th June, is Bach & Sons at The Bridge Theatre. This profound new play from Nina Raine provokes furious arguments about love, God and above all music. For this production Vicki Mortimer's set design requires two winches, that will be used to power floor tracks, and we will also be supplying our innovative mini winches to fly three chandeliers.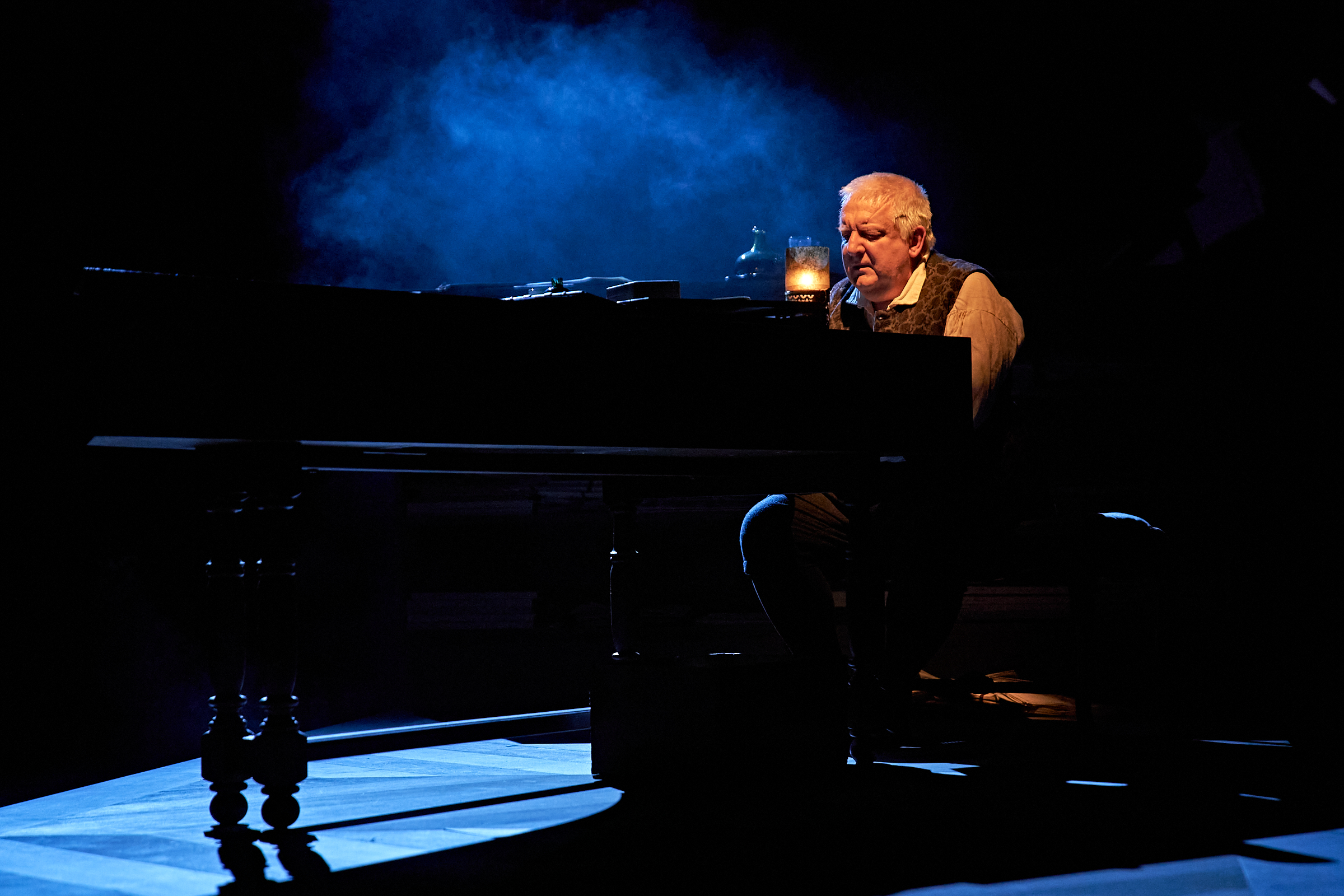 The much-anticipated production of Andrew Lloyd Webber's Cinderella started previews at the Gillian Lynne Theatre on the 25th June, with a press night on 14th July. This new romantic musical comedy featuring an original story and book by Oscar winner Emerald Fennell. The set design by Gabriela Tylesova incorporates two revolves — one 9 metres in diameter, the other 5 metres. There are also several items of flown scenery which will be automated using our counterweight assist winches.
On 1st July, Prince of Egypt re-opens to the public at The Dominion Theatre. To bring the impressive set to life, designed by Kevin Depinet, Absolute collaborated with engineering partners Brilliant Stages and Adder Engineering. For this production Absolute provided the control for the large and impressive tilting stage lift. In addition there are several tracking elements that move across the stage and even out into the auditorium.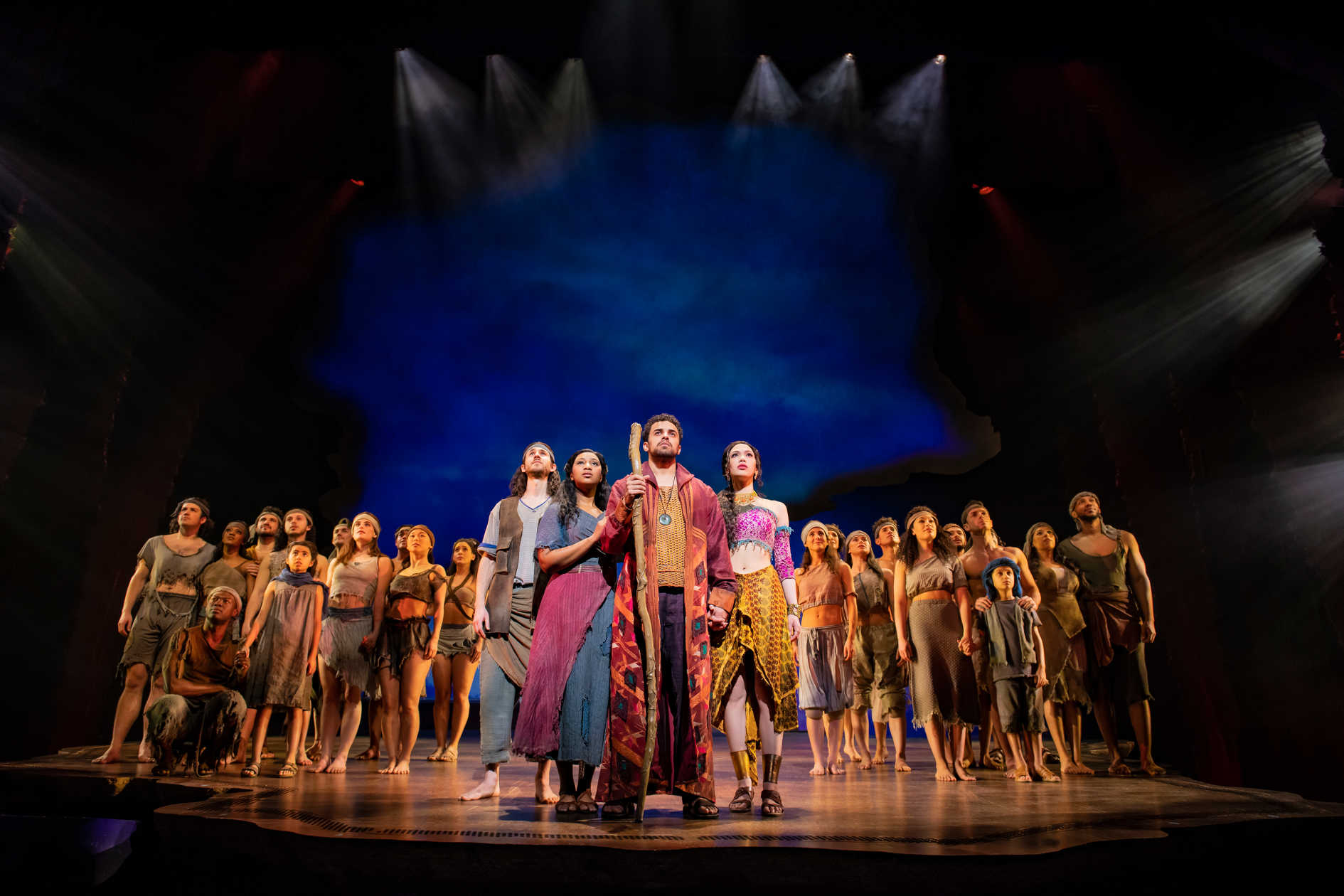 The next production to open will be South Pacific at the Chichester Festival Theatre. This much-loved, Tony and Pulitzer Prize-winning musical opened in 1949 to huge success, becoming one of Broadway's longest running hit shows. This production, directed by Daniel Evans, begins previews on 5th July with a press night on 13th July. To bring Peter McKintosh's set design to life, Absolute will be providing control for a revolve, four sliders and two wireless trucks.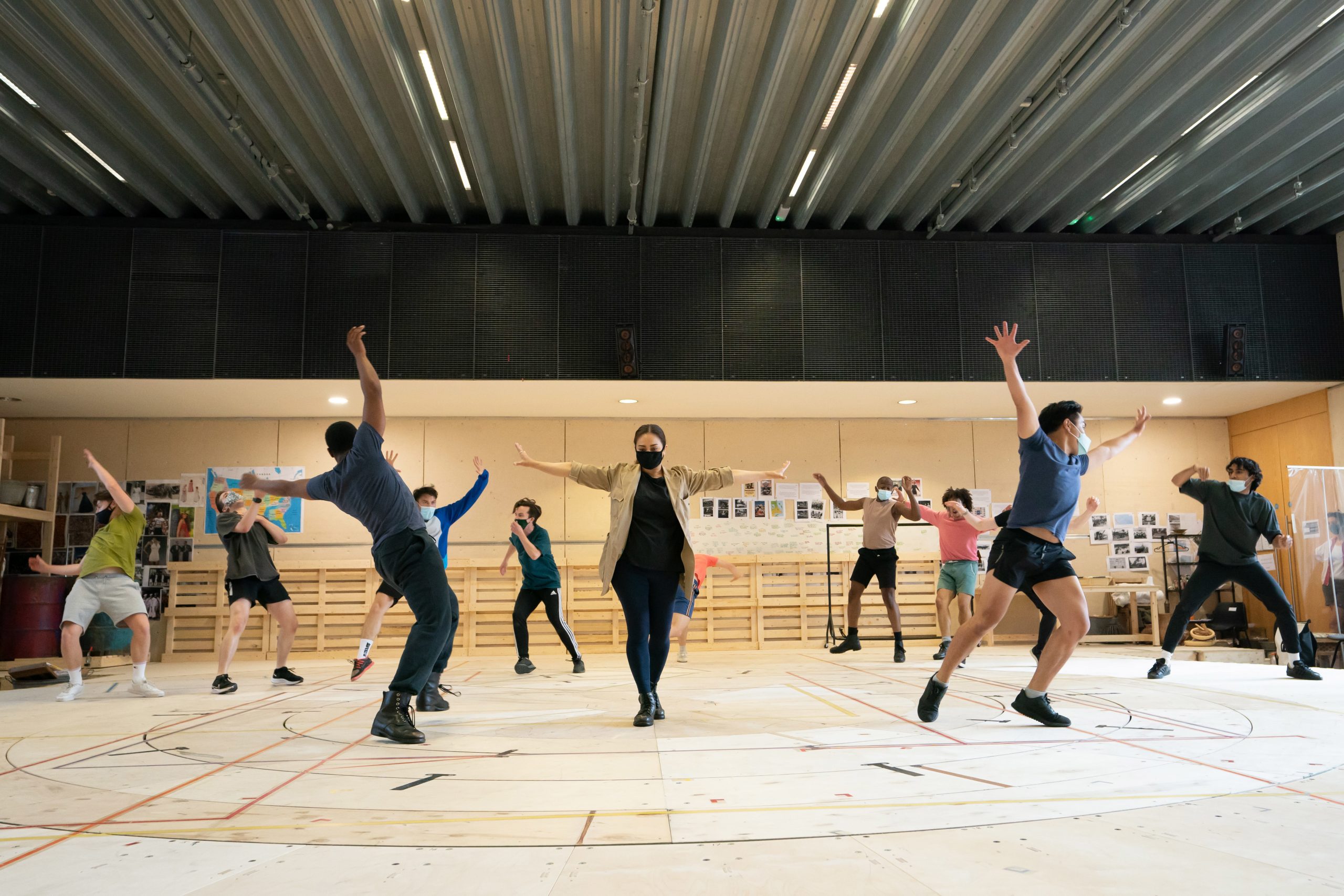 Another returning show is Pretty Woman, although it will now be re-opening at The Savoy Theatre. The Musical features direction and choreography by Jerry Mitchell, an original score by Bryan Adams and Jim Vallance, and a book by the movie's director Garry Marshall and screenwriter J.F. Lawton. Absolute have provided automation equipment for a performer carrying lift, as well as four sliders.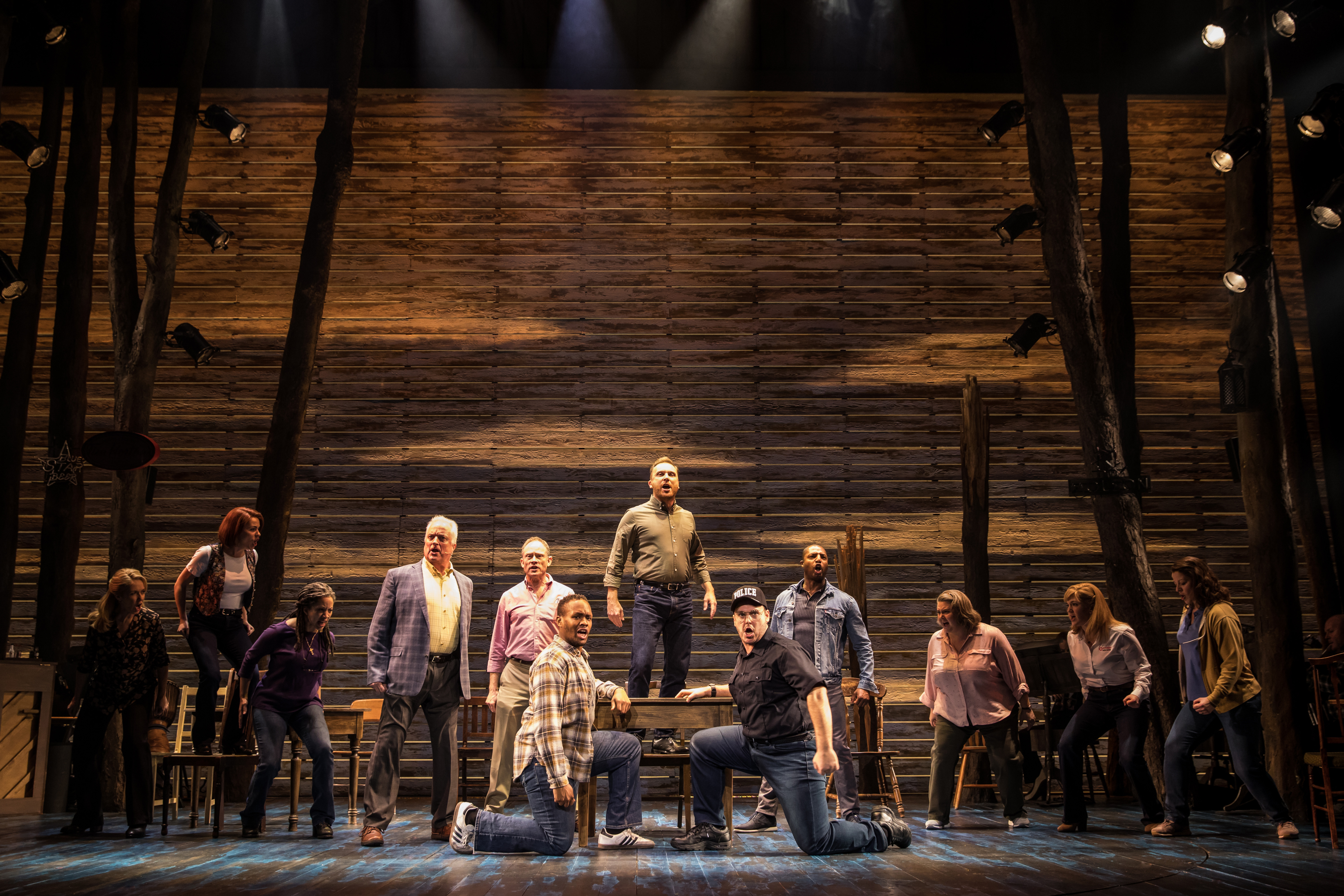 Come From Away tells the incredible real-life tale of the 7,000 air passengers grounded in Canada after 9/11. This production will be re-opening at The Phoenix Theatre on 22nd July. For this production we provided control equipment to power a revolve and a winch.
Absolute will also be involved with the Olivier Award winning Leopoldstadt, when it re-opens at The Wyndham's Theatre. The show opened to critical acclaim, playing seven weeks of sold-out performances before restrictions were put in place and the production had to close. During this time producers have been able to re-visit some elements of the set to incorporate automation. Absolute will be providing control equipment and a winch to the production for when it re-opens on the 7th August.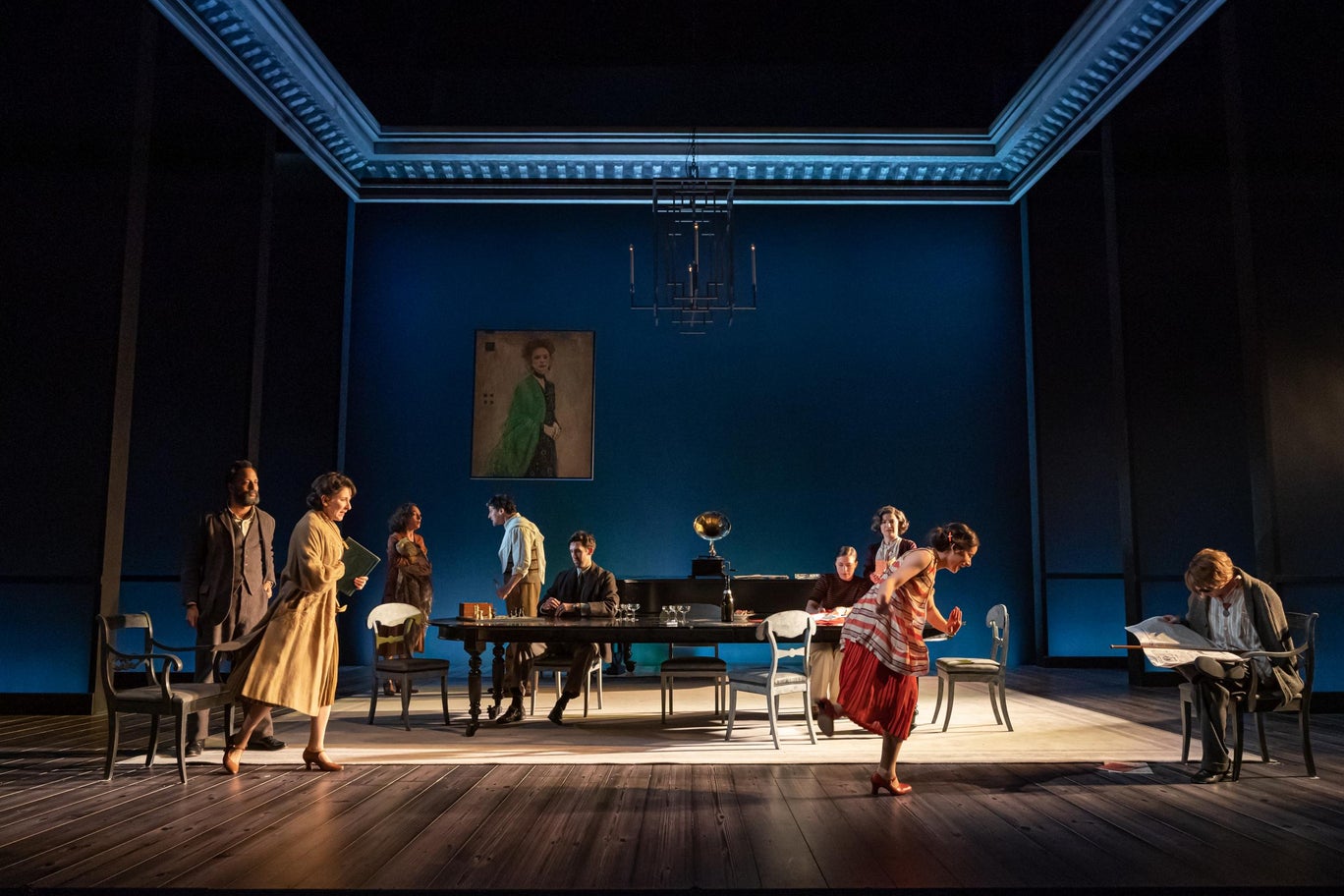 We're very happy to see these productions re-opening or being put in front of an audience for the first time. It also brings our total of concurrently running shows to eight (seven in the West End), which we think is a new record for us!
As restrictions ease further, we're feeling optimistic as we look to the future. We hope that we'll be able to share the details of more shows with you soon.