The Midnight Gang, Chichester Festival Theatre. Photo Credit: Manuel Harlan
We believe that great, in-depth training is essential for automation departments, allowing them to keep their shows well maintained and running smoothly. We outline troubleshooting methods and educate our users about the system they are using, not just the basics but some more advanced knowledge as well. That means that operators on productions are well equipped to deal with most problems, should they occur.
We also assist automation departments in setting up a program of Planned Preventative Maintenance, to keep shows running safely and reliably.
However, for anything you need further assistance with, help is never very far away.
Our workshop is based in Central London and during workshop hours we are able to get to any of the West End theatres extremely quickly. Even out-of-hours, help is generally never more that 45 minutes away.
Because our background comes from operating and working on shows, we understand the pressures and time constraints of working on a live production. This means that we can provide informed and appropriate solutions, or sensible and safe work-arounds that can get a show back up and running as quickly as possible.
WE'RE NEVER MORE THAN A TAP AWAY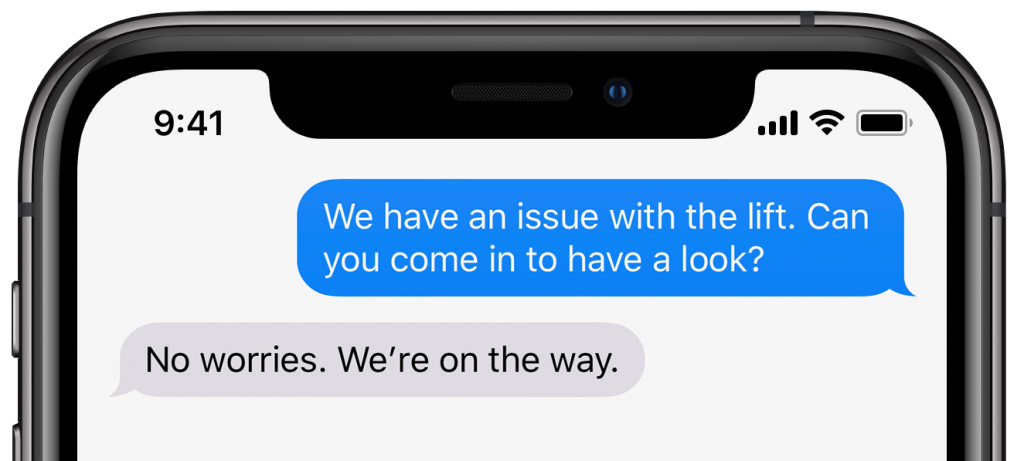 Our text support service is available round-the-clock, and especially useful for those times where it's not always possible to pick up the phone – like when a show is in progress.
We are able to respond to support messages starting in the morning and continuing right through to the final curtain in the evening. We set up dedicated support chat groups for each show, so that all department members can keep in touch with any issues.

We provide remote access, as standard, with all our rental systems. As long as you can supply an internet connection, we're able to log in remotely to help diagnose and fix a large number of issues without having to send out a support technician. This is great for allowing quick troubleshooting and providing solutions for our productions in the West End, but is invaluable for helping us support touring shows.