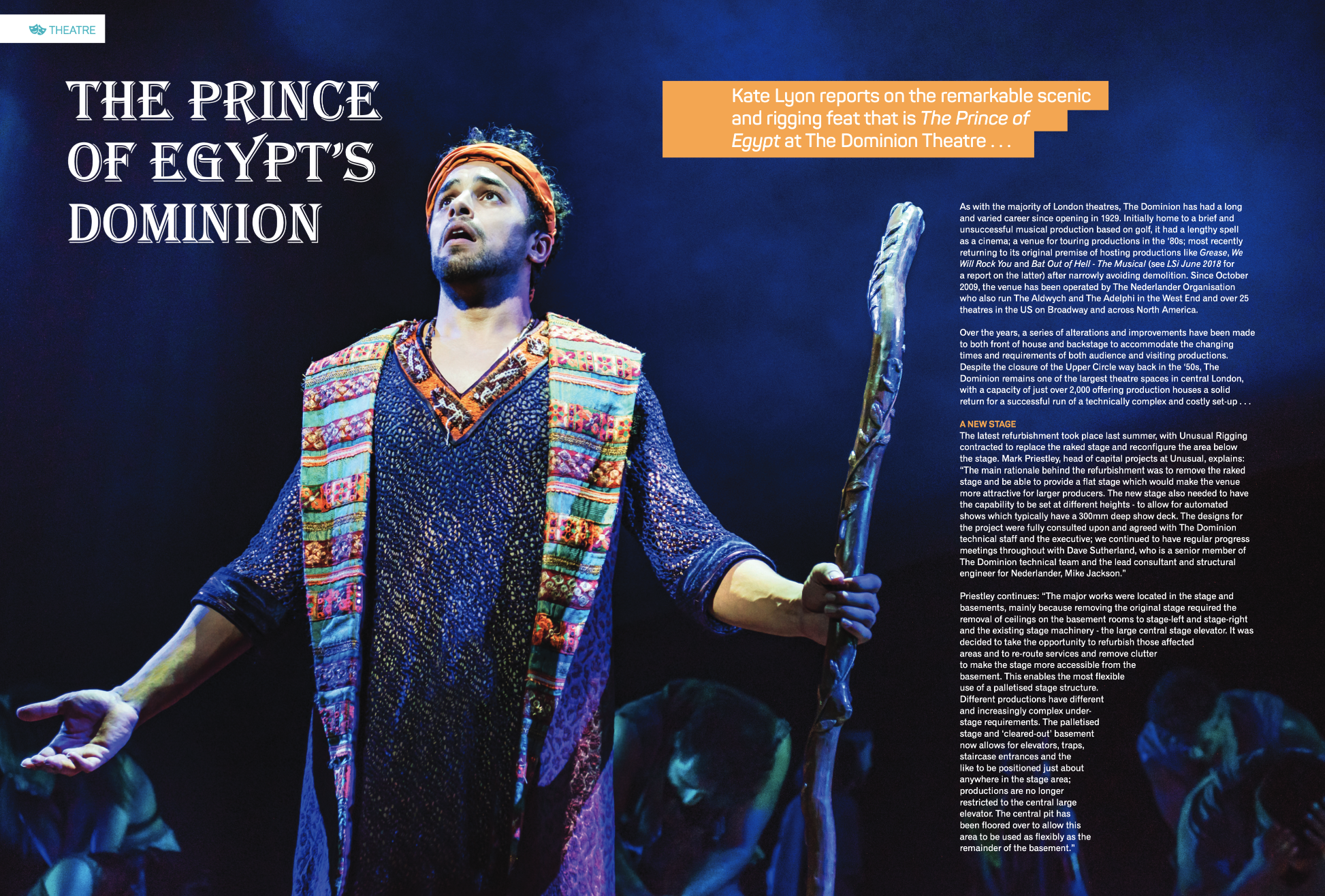 In July's Light and Sound International Kate Lyon takes a look behind the scenes and writes about how Prince of Egypt was brought to the stage.
The article goes in depth on the work that we did on the production, along with our collaborators on the project (Brilliant Stages, Adder Engineering, CTS, MDM Props, Setup Scenery and Triple E).
The scale of the production was apparent from our initial meetings. Not only was this production being staged on one of London's largest stages, but the desired effects we were asked to work on were enormous.