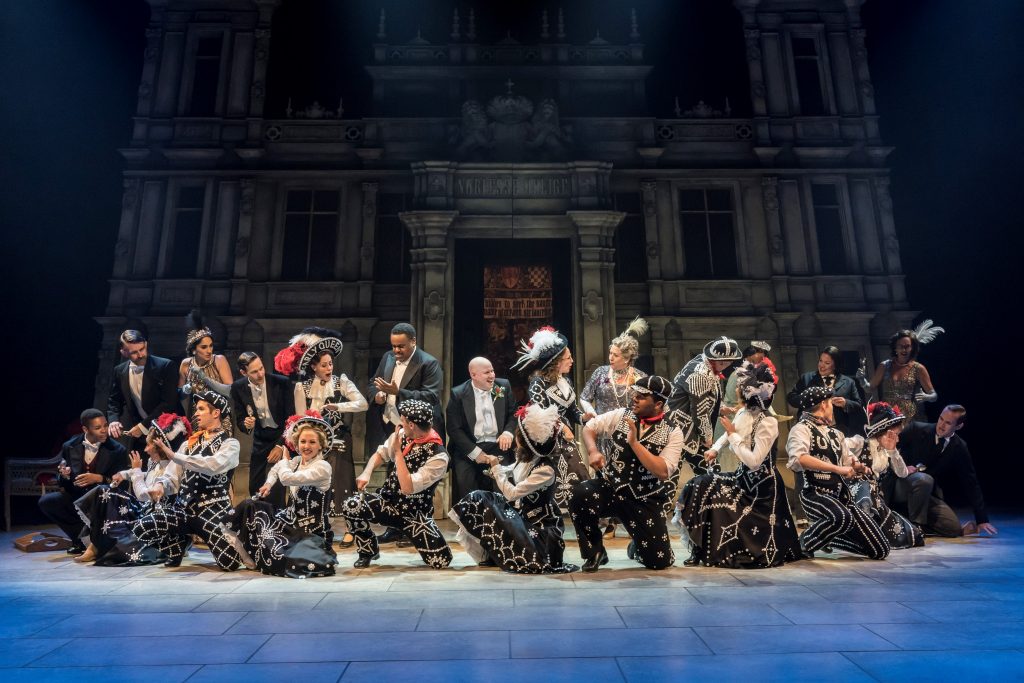 Photo Credit: Johan Persson
Me and My Girl is the first of our productions that we are working on at the Chichester Festival this summer.
We're providing control equipment to power the moving elements of Lez Brotherston's set design, including a large country house façade comprising of three pairs of sliders (pictured above). There are also two sets of lamppost lifts and a full stage swipe curtain.
The much-loved musical includes well known numbers such as "The Sun Has Got His Hat On" and "Lambeth Walk". We collaborated with engineering contractor Weld-Fab for this production, who's telescoping lampposts becoming a feature of the musical number "Leaning on a Lampost".
Read more about the production on the Chichester Festival website